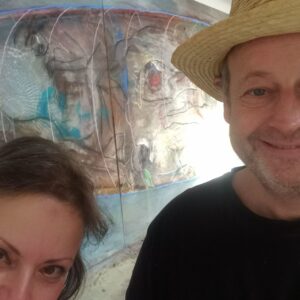 Organza Ray are Hilary Jeffery and Eleni Poulou, working together since the spring of 2022. Early improvised soundtracks to spontaneous storytelling have transformed into future folk songs. Their work includes collaborations with many other musicians and artists, live and in the studio. They are connecting pathways of knowledge through sound, discovering shimmering entrances and underwater arches. 400 years of long notes, open bags and dancing butterflies.
Eleni Poulou has recorded and toured worldwide with many groups including The Fall and Shizuo, and is currently working with Wolfgang Seidel, Bomb Sniffing Dogs, and as ULR with James »Jeanette« Main. She hosts regular radio shows such as "Elope" on Cashmere Radio and "Kastra" on Movement Radio, and has appeared on Montezpress Radio, Rinse France, RTM FM, Noods Radio and NTS with Ono Tesla. Eleni also DJs, writes poetry, creates sound collages, composes music and makes zines with like minded artists such as Theresa Patzschke. She is one half of NOHE NOSHE together with Petr Step Kišur and is part of the Berlin art collective Honey Suckle Company. She formed Organza Ray with Hilary Jeffery in 2022, her most recent solo album is "Karta" which merges Greek Pontic music with other sounds and beats.
Hilary Jeffery has performed internationally in many settings including theatres, museums, jazz clubs, cathedrals, night clubs, festivals, dance studios, bars, cinemas, galleries, streets, forests and mountains. As well as composing Hilary plays trumpet, trombone, tuba, piano, electronics, and sometimes sings. In addition to Organza Ray with Eleni Poulou, his current projects include Zinc & Copper, Minor Tom, Tonaliens, Inconsolable Ghost and Mullet. The sense of silent space he experienced during a journey to the Sahara Desert in 1990 is a central and sustaining influence on his work. More info on this website.
---
MUSIC
Bridge Call
---
Soft Belt
Veiled Prim
---
Purplu
---
Purple & Green
---
The Table Followed Us
---
Kaserne
---
Blue Butterfly
---
Flimmer
---
LIVE
WEDNESDAY 9 AUGUST 2023
Organza Ray
Hilary Jeffery – brass
Eleni Poulou – synth
+
Zsolt Sőrés – viola, electronics
Café Plume
Warthestraße 60
12051 Berlin-Neukölln
---
22 July 2023
Summer Alchemy 2023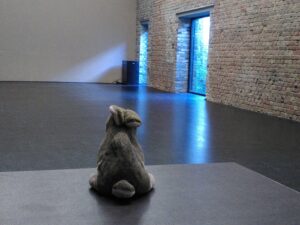 Theresa Patzschke + Eleni Poulou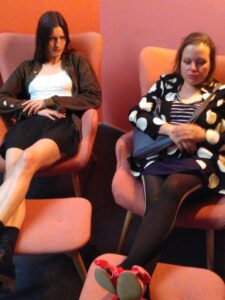 Theresa Patzschke – flute, voice
Eleni Poulou – synthesizer, voice
ITCHY SPOTS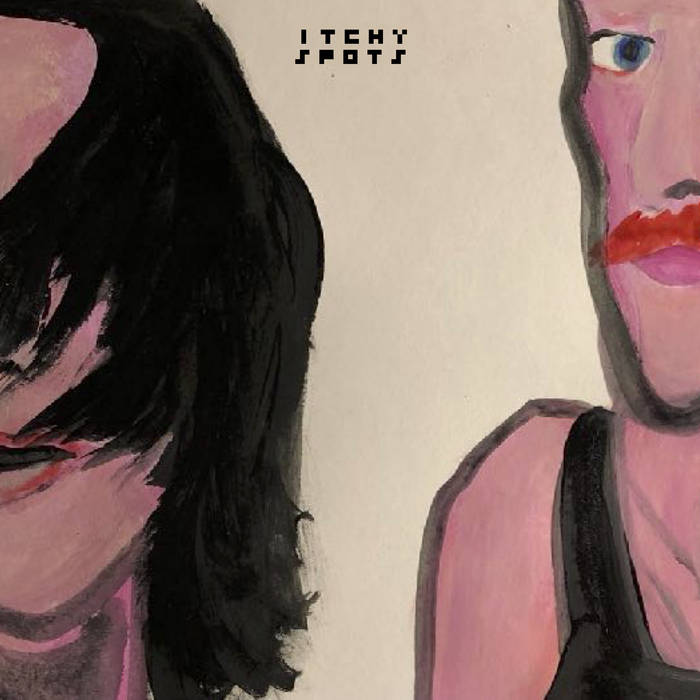 James Main – voice
Ansgar Wilken – percussion
ORGANZA RAY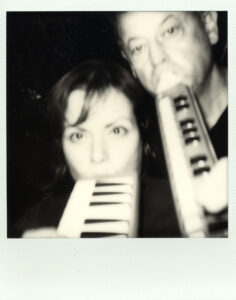 Hilary Jeffery – brass, melodica, electronics
Eleni Poulou – melodica, synth, voice
TANZHALLE WIESENBURG
Wiesenstrasse 55
13357 BERLIN Wedding
---
Friday 7 July 2023
Church in Session #11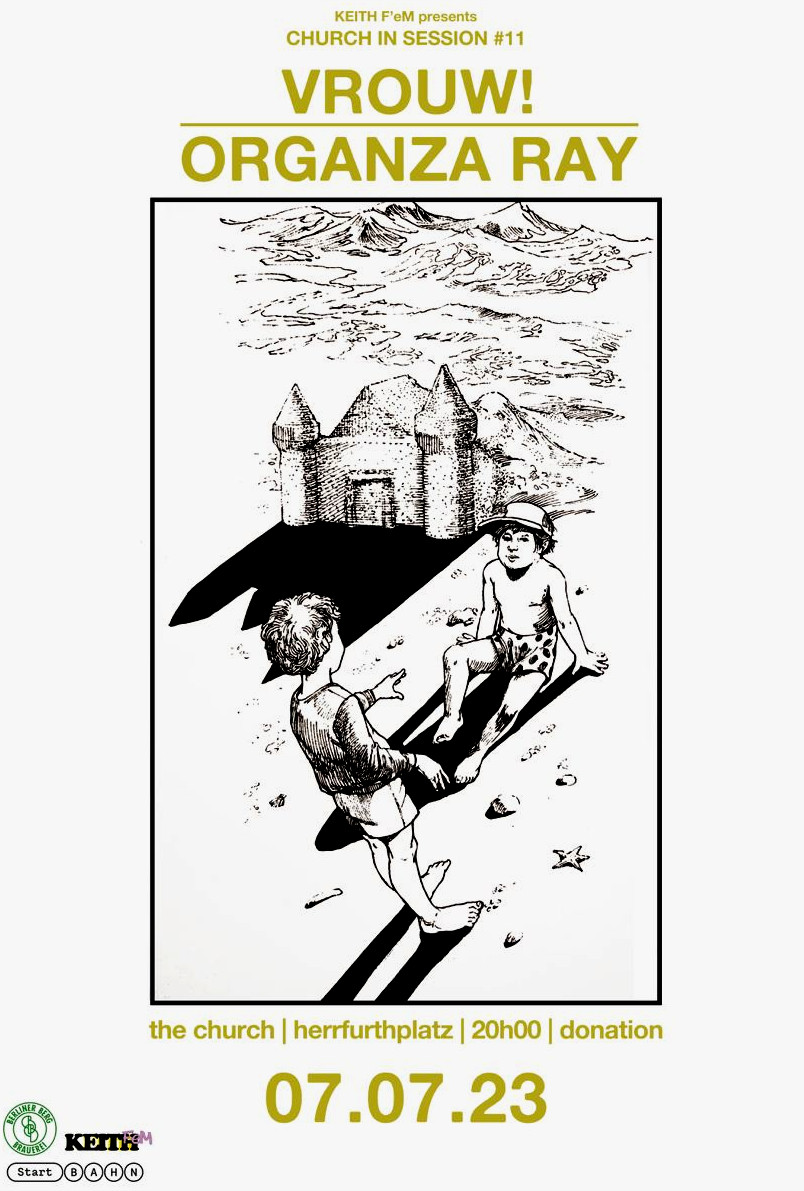 VROUW!
+
Organza Ray
Startbahn
Genezarethkirche
Herrfurthplatz 14
12049 BERLIN Neukölln
---
Thursday 11 May 2023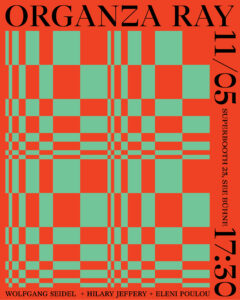 Hilary Jeffery – brass, dreadbox fx
James Main – vocals
Eleni Poulou – korg + dreadbox synths
Wolfgang Seidel – guitar, electronics
SUPERBOOTH
Strandbühne
FEZ-Berlin
Straße zum FEZ 2
12459 BERLIN
superbooth.com
superbooth.com/en/messe-and-exhibitors/exhibitors/dreadbox
dreadbox-fx.com
---
Saturday 8 April
HIEROGLYPHIC BEING + ORGANZA RAY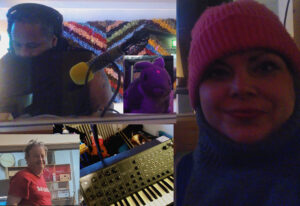 Live @ Cashmere Radio
BERLIN
cashmereradio.com/episode/cashmere-residency-program-hieroglyphic-being-plus-organza-ray-live-at-cashmere-studio
---
Saturday 1 April
KASERNE II
another evening of healing noise, meta music and phuture pholk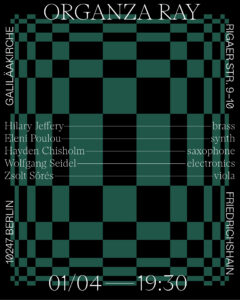 Hilary Jeffery – trombone, trumpet
Eleni Poulou – synthesizer, bass, voice
Hayden Chisholm – saxophone, voice
Wolfgang Seidel – electronics, percussion
Zsolt Sőrés – viola, electronics, voice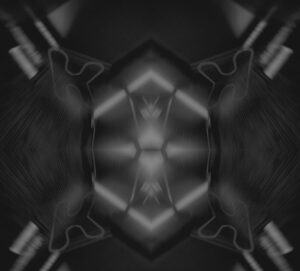 Galiläakirche
Rigaer Straße 9-10
BERLIN Friedrichshain
auxxx.blogspot.com
widerstandsmuseum.de/kultur-am-dorfplatz
---
Saturday 4 March 2023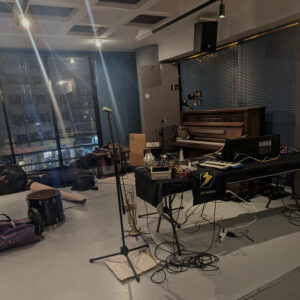 Hilary Jeffery – trumpet, trombone
Eleni Poulou – synthesizer, voice
+
Dimitra Kousteridou – electronics, vocals
Stephanos Chytiris – drums
Ov Off Studio
Feidipidou 22 – 3rd Floor
11527 ATHENS
Greece
organzaray.bandcamp.com
dimitrakousteridou.com
stephanoschytiris.com
---
Thursday 20 October 2022
Library Concert #3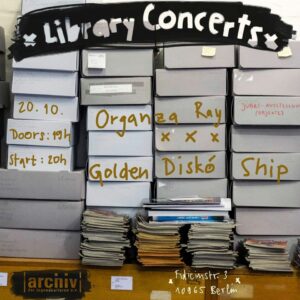 Organza Ray
+
Golden Diskó Ship
Archiv der Jugendkulturen
Fidicinstraße 3
10965 BERLIN Kreuzberg
organzaray.bandcamp.com
jugendkulturen.de
---
Saturday 8 October 2022
KASERNE
an evening of healing noise, meta music and phuture pholk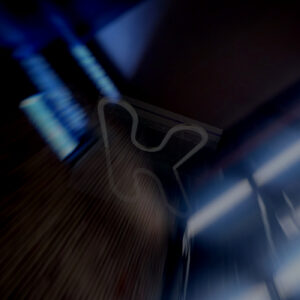 Samira Aakcha – dance
Constantin Carstens (HeDuDa, Organza Ray) – computer, electronics
Hilary Jeffery (Zinc & Copper, Organza Ray) – trombone, trumpet
Eleni Poulou (Nohe Noshe, Organza Ray) – keyboard, bass, vocals
Theresa Patzschke – flute, vocals
Zsolt Sőrés (Faust, Un-garians) – viola, electronics
André Vida (Un-garians) – saxophones, electronics
Galiläakirche
Rigaer Straße 9-10
BERLIN Friedrichshain
auxxx.blogspot.com
widerstandsmuseum.de
---
FRIDAY 16 SEPTEMBER 2022
Hilary Jeffery – trombone, trumpet, melodica
Eleni Poulou – bass, melodica, voice
THE WEATHER IN FRED SANDBACK – Opening
SWALLOW
Vitebsko g. 23,
11350 VILNIUS
Lithuania
---
TUESDAY 6 SEPTEMBER 2022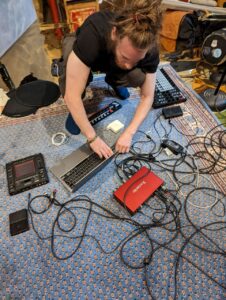 Constantine Carstens – computer
Hilary Jeffery – trombone, trumpet, melodica
Eleni Poulou – bass, melodica, voice
CASHMERE RADIO
BERLIN
---
FRIDAY 15 JULY 2022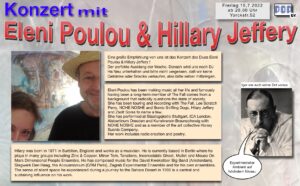 Hilary Jeffery – brass, vocals, electronics
Eleni Poulou – bass, vocals, electronics
POP
Yorck Str. 52
10965 BERLIN Kreuzberg
---
SATUDAY 9 JULY 2022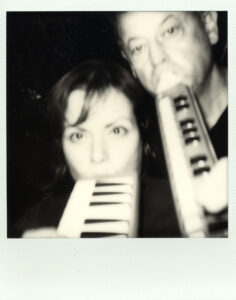 Hilary Jeffery – brass, vocals, melodica, electronics
Eleni Poulou – bass, vocals, melodica, electronics
Theresa Patzschke – flute
TANZHALLE WIESENBURG
Wiesen Str. 55
13357 BERLIN Wedding