The new (minority) government in the Netherlands have effectively declared a "war on culture", whose main aim appears to be a return to provincial Holland of c.100 years ago. They are initiating radical cuts in the cultural sector which are nothing other than an ideological attack. On the grounds of economics (the corporate created "financial crisis") their proposals are obviously designed to destroy the infrastructure of culture in the Netherlands. These aggressive cuts will actually cost more than leaving the current infrastructure in place, because so many people will lose their jobs and livelihoods. This is not just about a few elitist artists who live from government subsidies, but the whole spectrum of cultural life from youth theatre groups and music schools to internationally recoginised art institutions and everything between.
I have been a recipient of small amounts of support for my work as a musician in the Netherlands. This support was never simply a hand-out from the government. I had to study, work hard and prove myself to receive any support. I have always felt valued in the Netherlands and I am extremely grateful for the support I received. At the same time I can see much room for improvement and change in how things are organised in the cultural sector of the country, and most people agree that much can be improved there. What is being proposed now however, is no alternative and no improvement, it makes absolutely no sense in any way, least of all economically.
There is now an international movement growing in reaction to these and other drastic measures initiated by those "in power". These small minded management-type administrators appear to have no vision beyond scoring points against people who they despise for having minds of their own, but they offer nothing as an alternative. Because of this many people are now rethinking their approach to cultural life. A void will appear because of the changes, and in this void will appear an infinity of undreamt of possibilities. Whether people can continue to "earn money" from being artists is not clear. What is clear is that the whole idea of culture, society, art and earning money is inevitably going to be turned inside-out and what will have to emerge is a radical new culture of a form which does not support the "politicians" currently in power.
Hilary Jeffery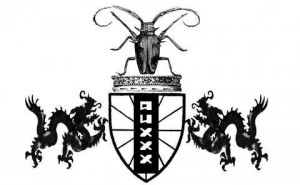 Related links:
www.heteherfst.nl
www.platformtegenvreemdelingenhaat.nl
www.schadekaart.nl
www.terugnaardebossen.info
pleinderbeschaving.nl
rekeningretour.nu
www.walkofshametour.nl
petities.nl/petitie/bezuinigen-op-cultuur-zonder-alle-feiten-nooit